Mother Love Bone Lyrics
Mother Love Bone was an American rock band that formed in Seattle, Washington in 1988. The band was active from 1988 to 1990. Frontman Andrew Wood's personality and compositions helped to catapult the group to the top of the burgeoning late 1980s/early 1990s Seattle music scene. Wood died only days before the scheduled release of the band's debut album, Apple, thus ending the group's hopes of success. The album was finally released a few months later. Although Mother Love Bone is remembered by many as a very talented band in its own right, its legacy, for some, is overshadowed by Wood's death and the bands that its former members would later form, most notably Pearl Jam.
Stargazer ~ Lyrics
i'm crazy, crazy...i'm the boy
who defies all, yeah
lift me higher, than anyone
and hold me arms
woman, woman, she outta mind
and simply out of soul
she gets me higher than anyone
and i miss her so
so do it
i miss her so
stargazer you call the shots
and i'll take all
star you kick with me...oh please
stargazer you call the shots
i take all
stargazer won't you kick with me
oh please
i dance a dancer...i'm all wrong
she thinks she's young and wise
but oh, no...no
she dance around my...my dirty little cable car
and fix me up with a guy...why?
c'mon
why'd you do this to me, babe?
stargazer you cry in blue
anything i've ever seen
ain't as good as you child
i'm not trying to push your feelings
but i know you hold me like butter in your hands
cry for me and rub it in
cry for the saviors and the prophet's son
dream of me and julie ann
oh xana come back again
---
Comments and What the Song Lyrics mean to you.
Andrew Wood (Love Child)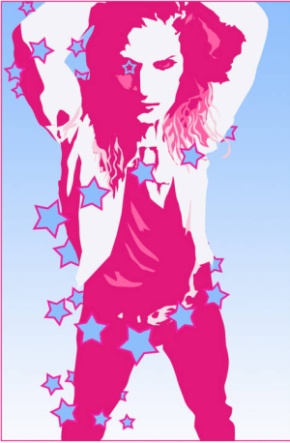 Facebook Fan Page