In the Beginning.....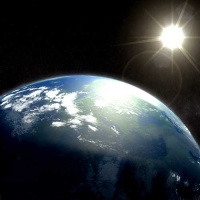 "And God said - "Let there be Light; and there was Light."
This is not the limited visible light spectrum seen with the naked eye. A light which is super luminous, boundless, timeless, interconnecting, energy intelligence which enlightens all of creation.
The Pythagoreans of Greece referred to it as the "Music of the Spheres," and the ancient mystics called it the "ether." Modern quantum physicists might refer to it as the elusive "grand unified force-field," or the "vacuum-based zero point holofield." In biblical terms it is the"Logos"or the "Word." Some call it pure thought or super consciousness. To others, it is the "One Form," "primal vibration" or "animating Soul."
- Soular Reunion: Journey to the Beloved.